What We Do
Team for Rent
Save time and money and hire our well trained engineers full-time or on-demand, one person or cohesive team
Zero HR headaches - Stop here. Our developers ready to start now!
Zero long term commitments - On-demand chunks only 8 hours. Scale down full-time staff with 15 day notice.
Zero liability - No more employee taxes, insurances, 401k, benefits, local labor law etc.
Zero overhead - No paid holidays, vacations, sick days etc - you pay only for actual working hours.
Zero risks - We would quickly replace engineer with another one of same level if you ask us to.
Zero management - We do the accounting, observations, daily timecards, performance reviews, training - all at no cost to you.
Zero investments - All engineers work in a luxury office building, on our equipment, we do all the repairs, upgrades and taking care of security.
Apps
Get iOS + Android + Web app for the price of one! We use Ionic Framework, Angular, React, Redux and TypeScript tied to Amazon Web Services backend and wrapped into Bootstrap or Material Design frameworks to deliver fast, native and secure applications for all 3 platforms.
Web Sites
We build extremely fast and slick Javascript driven websites talking over API to AWS serverless infrastructure. This new technology provides speed and security incomparable to old school PHP + MySQL sites on CMS like Wordpress or Drupal hosted on Linux servers.
AWS Cloud
Save on servers and admins. Amazon Web Services provides a wide variety of cloud based solutions and charge only for what you actually use. Our system engineers will help you to set up and manage AWS services in a most efficient way using CloudFormation scripts, over AWS Console or API.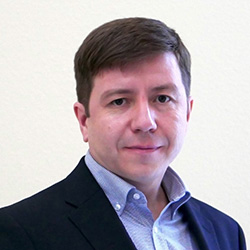 We've been using ProGeeks since 2014 to outsource heavy-lifting projects to their development team. They always exceed the expectations, provide code quality to match SSAE, PCI and HIPPA compliance requirements, deliver on time and communicate with us in decent english during US Central business hours. I feel like I have their team next door.
Why Us
Work Transparency
ProGeeks shares with you Google Drive spreadsheets our staff is using with tasks queue, progress and comments on the problems and daily timecard reports, so you can see what is going on in realtime.
Any Complexity
We have real experts on board. Our solution architects can think through the whole project for you and have our developers built applications and systems of a very high level of complexity.
Latest Tech
ProGeeks follows all the latest trends in the web/app development world. We use the same frameworks, standards and best practices as Silicon Valley companies, just at a lower cost.
Get In Touch
Fill in the form below so we can learn more about your needs and find the best solution just for your business.